Chapenite Slab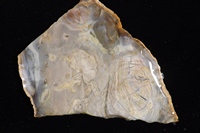 This is a slice of Chapenite, it has already sold. We do have some rough of this material and may still have some slabs. If you would like to see some to consider, sent us a message through the Contact Us tab above and we will make it a priority to get more up soon.
U.S. shipping cost: $8.00
Chapenite Slab Item# 3743 Price: $old
Sold - - Contact us for additional items.